Shenk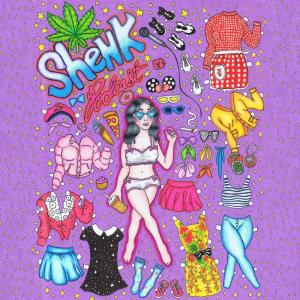 REMEMBERING COMEDIAN STEVEN BRODY STEVENS: 818.APPLE CIDER VINEGAR.TOP-SIDERS W/COMEDIAN BRODY STEVENS
February 28, 2019
This is me remembering Brody Stevens +a re-release of an episode from 9/5/18 W/ Brody Stevens. I imagine his name will continue to come up throughout the following weeks w/ other comedians on this podcast.
Brody Stevens is every comedian's favorite comedian. He was a staple at the comedy store, he loved mentoring young comics and we had a very special relationship since we were both 818, he was so special to me. He was so special to everyone who ever met him. He was the brightest light. the most sensitive and sweetest soul.
Brody Stevens was one of the best people I've ever had the privilege of knowing. He gave us the tools to move forward...
We have to push and believe and practice positivity.
Brody taught me that there's truly nothing more important than remembering that every living thing is connected.
WATCH HIS SPECIAL ON AMAZON  "LIVE FROM THE MAIN ROOM" - ON AMAZON!
WATCH HIS SHOW ENJOY IT! ON Comedy Central - FREE!
BE NICE TO EACH OTHER! YOU ARE LOVED.
Subscribe, Rate & Review on iTunes!
Follow Sara Weinshenk @princessshenk.
Email all fashion/guest related questions to shenk.pod@gmail.com
*Brought to you by: @kushqueenshop/ www.kushqueen.shop (DISCOUNT CODE: Shenk 15% off)
@smokedhoney / smokedhoneyca.com
---
Download Episode