Scared Shirtless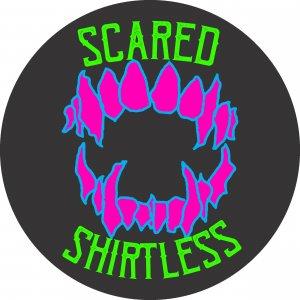 Episode 15 - A Change Of Locale Does Wonders - Part 1
April 07, 2020
Investigator Svenson, The Steward and Mister Klutz leave The Chain.  The citizens of Greenville rally to demand justice from The Steward.  Miss Stone asks an important question.
Special Guests:
Erik Ferris of Massive Hitbox as Investigator Svenson
Heather Gorlitz Scott of Dragonmun Studios as Miss Teeth
Citizens of Greenville played by:
Brandon and Ali of Spirits, Oddities and Mysteries
Garret Odle of Garret Talks to Himself
Author Heather Gorlitz Scott of Dragonmun Studios
Rafe Telsch of Have Not Seen This
Ryan Anderson
Weatherly Hardy
Noel Hardy
Jennifer Mottram
Matilda Patterpaw
Artem Waller
www.scaredshirtlesstees.com
Text & audio Copyright 2020 Scared Shirtless Publishing. All Rights Reserved.
---
Download Episode