Real Estate Disruptors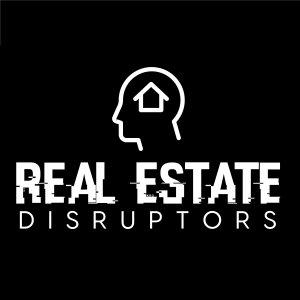 How BJ Gremillion & Brad Young Run Multiple 7-Figure Businesses and Stay Semi-Sane
December 04, 2020
BJ Gremillion and Brad Young talk about starting off selling religion and alarms door to door to building an empire that includes a flipping company, wholesaling company, real estate brokerage, property management, plumbing, and more. They also have 5 kids each, and they share how their wives help them with home and business.

Video Replay of Interview with BJ Gremillion & Brad Young

Buy our Perfect Seller Appointment Checklist. https://www.disruptors.com/checklist

Want to close more deals without spending any more money? Go to https://www.disruptors.com

Follow me on IG: https://www.instagram.com/steve.trang

SHOW-NOTES-BJ-Gremillion-and-Brad-Young-How-To-Manage-Running-Multiple-7-Figure-Businesses-And-StayDownload

SHOW NOTES

BJ Gremillion and Brad Young – How To Manage Running Multiple 7 Figure Businesses And Stay Semi-Sane

With BJ Gremillion and Brad Young, The BC Team

December 2, 2020

About BJ Gremillion and Brad Young

BJ Gremillion has experience in tough door-to-door sales. From a Mormon mission to home alarm system sales to selling bonds as an Edward Jones agent, he has put in his dues. After Edward Jones unceremoniously dumped him upon learning he had earned his realtor license, BJ jumped at the opportunity to work in real estate full time.

Brad Young is also a door-to-door veteran, also having done a Mormon mission and door-to-door alarm sales. His brother-in-law lured him to Phoenix from Texas to help him with his booming real estate REO business. After cutting his teeth doing cash for keys, clean-outs and renos, Brad had a different direction he wanted to go in real estate.

BJ and Brad worked together in real estate, and decided to venture out on their own with fix and flips as well as wholesale properties. They continued to add businesses to their collection, creating a brokerage, construction, plumbing, development, property management, and a couple of others. They're planning to add an HVAC company soon, and possibly an electrical company.

Connect with or find more information about BJ on Instagram @b.j.gremillion or Facebook facebook.com/bryangremillion, Brad on Facebook facebook.com/profile.php?id=1135191441 and The BC Team on Facebook facebook.com/thebcteam.co and on Instagram @thebcteam and online at www.thebcteam.co.

Show Notes

Steve grills BJ and Brad about how they manage multiple seven-figure businesses while staying semi-sa...
---
Download Episode