Our Curious World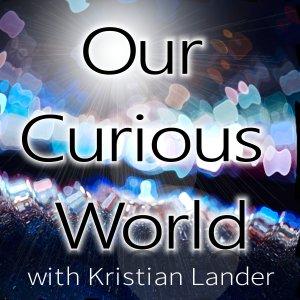 Lovejoy Denigro | Our Curious World #28 – Zanda Zulu. The art of wrestling and culture
January 20, 2021
Lovejoy Denigro – the double life of Zanda Zulu. Student of the art of professional wrestling with the House of Pain academy and lifelong gamer with a grounding in personal development philosophy "State of Being" and culture.

An exciting conversation. Lovejoy and I talk about walking the world with a public dual personality. The art of professional wrestling. Student of the veteran trainer, Paul 'Stixx' Grint. Lovejoy contemplates his cultural inner-ego! Coming to England at a young age. Touching on the growing popularity of Catch Fetiche. African Voodoo wrestling. When he and his girlfriend saw Lights In The Sky. Inspiring performers and favourite videogames.

Not only can you watch the video podcast on Youtube and on BitChute – Where you can like, comment, share and subscribe.

https://youtu.be/bKG0-ZMG9qE

Our Curious World is available as a video and an audio podcast – Search "Our Curious World" in your favourite podcast app – (available on and including iTunes/Apple Podcasts, Google Podcasts, Spotify, Stitcher, Spreaker, Deezer, PlayerFM, iHeartRadio, TuneIN, Podbean, Podomatic, Podcast Republic, Overcast and many more podcast outlets and apps.) Or Just press play or download as an mp3 right here!

Watch or listen, the choice is yours.

Show notes

Follow Lovejoy on Social Media Instagram.com @actuallovejoy ActuallovejoyFacebook https://www.facebook.com/lovejoy.nyerendaTwitter https://twitter.com/actuallovejoyHouse Of Pain https://www.facebook.com/HOPWrestling/House Of Pain Wrestling Nottinghamhttps://houseofpainwrestling.wordpress.com/House Of Pain Wrestling Youtube Channel

Get in touch

Really do appreciate your feedback, it allows me to know I am producing the kind of content you wish to watch. Our Curious World is a one-man production. Any liking, sharing, would be fantastic.

Email: Kristian@KristianLander.com

Twitter: http://www.Twitter.com/DefineKristian

Facebook: http://www.facebook.com/KristianLander Our Curious World podcast Facebook Page http://www.
---
Download Episode