NO HOME FOR HEROES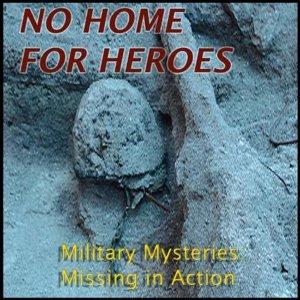 Episode 14 - The Case of the Blonde Bomber
April 13, 2019
Episode  14 is a very unusual case  In this case all of us will learn a very valuable lesson about the importance of family history and making sure that our legacies, whatever they may be, a passed down to future generations.
We LEARN HOW A B-24 BOMBER BELIEVED TO HAVE BEEN SHOT DOWN OVER GERMANY IN 1944 REALLY WASN'T…AND HOW 8 MISSING CREWMEN OF THE BOMBER REALLY WEREN'T MISSING AT ALL.
In the end, we are able to help A FAMILY FIND OUT THE REAL FACTS THAT THEIR OWN FAMILY HISTORY HAD WRONG FOR ALMOST 75 YEARS… WHAT A STORY!