Cyber Security Weekly Podcast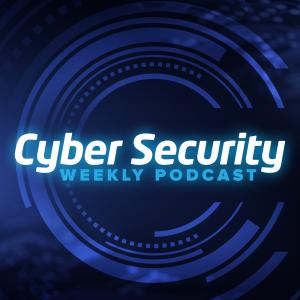 Episode 241 - AI driven Privacy tool developed to protect COVID-19 tracing data - MySecTV Takeaway Part 2
February 06, 2021
We are joined by Dr Jed Horner, Strategic Advocacy Manager, Standards Australia discussing the NSW Cybersecurity Taskforce Recommendations and Dr Sushmita Ruj, Senior Research Scientist, Data61 discussing a new data privacy preserving tool fuelled by AI, called Personal Information Factor (PIF).
Dr Sushmita Ruj has more than a decade of experience as a cybersecurity researcher. Her broad interests are in applied cryptography, cybersecurity, data privacy and blockchains. At CSIRO, she leads projects on Data Privacy with partners and collaborators from CybersecurityCRC, Western Australia Government and NSW Government. She is also a member of the working group on ``Blockchain For Cybersecurity" working group of the National Blockchain Roadmap of Australia and Trans-Tasman Initiative on Post Quantum Cryptography research.
Prior to joining CSIRO, she spent more than 7 years in academia as Associate Professor and Assistant Professor at Indian Statistical Institute and Indian Institute of Technology, Indore. She's won various competitive grants including the Samsung Gro Award, Cisco Faculty Award, NetApp Faculty Fellow and IBM OCSP Grant. She is also a Senior Member of the IEEE and ACM.
Link to Data61 PIF release - https://australiancybersecuritymagazine.com.au/new-ai-tool-ensures-anonymous-covid-19-data-remains-secure-and-private/
Recorded and live streamed, Friday 5 February 2021 - video version available here - https://mysecuritymarketplace.com/av-media/live-stream-nsw-cybersecurity-taskforce-recommendations-ai-driven-privacy-tool/
---