JMVO Weekly Primer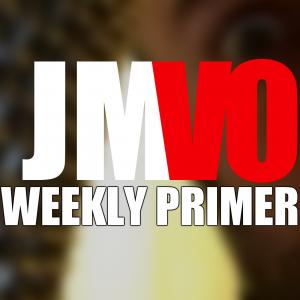 Latest Episodes

April 14, 2020
In the age of Corona, "truth" is as subjective as ever before.

March 24, 2020
Even in the darkness, there are always slivers of light

February 09, 2020
Be sure you can fly if your employer decides to part ways with you.

February 02, 2020
Don't discount failure...you may be closer to a win than you think....

January 27, 2020
Relationships will drive the new creative economy...

December 15, 2019
Things seem so chaotic lately...but this is nothing new under the sun.

October 07, 2019
"I tell the parents to not freak out about their kids failing"

August 29, 2019
Creativity Manifests from Persistence and Consistency

July 28, 2019
An artist's inability to emotionally remove themselves enough from their art to effectively sell it is detrimental.