It's All Been Done: A Barenaked Ladies Podcast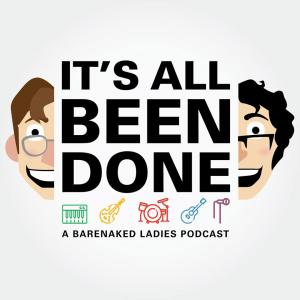 12: Some Fantastic (Ivory and Ivory)
May 07, 2019
Bye, bye, bye, bye, bye! The New Canon Last Track of Stunt is here to definitely, absolutely end this album. There sure isn't another track after this. Is this a good BNL tune? Brother, you don't know the half of it!
ALSO IN THIS EPISODE:
- Lightning strikes at Castle Page!
- James Bond: King of Bedside Manor
- D. Vincent Baker fans, listen up!
- BONUS SEGMENT: In The Car!
Exit Mundi - End-of-the-world scenarios! Terrifying!
Get yourself some IABD shirts! Wear a logo on your chest!
Catch us on the 'net!:
Facebook: https://www.facebook.com/profile.php?id=1593559714014720
Twitter: @beendonepod
---
Download Episode