It's All Been Done: A Barenaked Ladies Podcast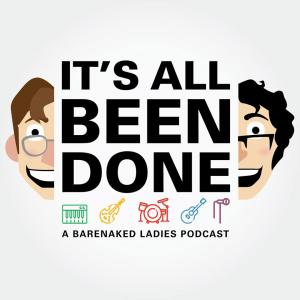 8: Am I The Only One? (with J. KEITH VAN STRAATEN of GO FACT YOURSELF)
August 07, 2018
AM I THE ONLY ONE still reading these episode descriptions? It feels like it sometimes. They're difficult to write, and I'm not sure anyone cares. Anyone besides J. Keith Van Straaten (Go Fact Yourself), that is. He joins Evan and Saker on the tour de force that is the thing I mentioned before. EES SO SAD!
Also in this episode:
- What does the starfish say to god?
- Evan leans too hard into Full House. Evan, stop. I'll stop doing plugs. Relationships are a take and give.
- No Black Margaritas, the ultimate supergroup.
- Bonus segment: THE WRONG MAN WAS CONVICTED
Catch us on the 'net!:
Facebook: https://www.facebook.com/profile.php?id=1593559714014720
Twitter: @beendonepod