Gridiron Heroics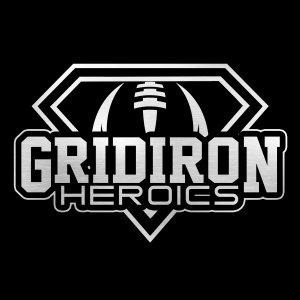 Cardinals v Saints Recap + Week 7 NFL Picks
October 21, 2022
Today on the Gridiron Heroics Football Show, Max Dean is joined by Kyle Nishida and Brison Owens of Denver Sports Betting for the Week 7 NFL Picks Show. But first, Julius Luchs kicks off the show with another round of News Tidbits, and then Dave Guberman helps Recap the Cardinals v Saints matchup! You can also catch Max, Kyle, and Brison's NFL Picks Show LIVE every Friday on YouTube at 9:30am ET! See below for full episode details.
Big Thank You to our partners: PlayAction Pools, our favorite platform for Sports Pickems and Pools!
Enter the Gridiron Heroics Official Pick'Em Pool for free here: https://playaction.pub/heroics
To get 15% off starting your own Pick'Em, use Promo Code heroics
Special thanks to our producer Noah Ashley of Gridiron Heroics!
-News Tidbits w/ Julius Luchs of Gridiron Heroics
-Cardinals v Saints Recap w/ Dave Guberman of Gridiron Heroics
-Week 7 NFL Picks w/ Kyle Nishida of Gridiron Heroics and Brison Owens of Denver Sports Betting
Twitter:
-Gridiron Heroics: @GridironHeroics
-Max Dean: @TheMaxDean
-Julius Luchs: @gotjuice44
-Dave Guberman: @DaveGuberman
-Kyle Nishida: @Kyle_Nishida
-Brison Owens: @BrisonOwens16
-Noah Ashley: @Noashtraysports
Max will be back Monday LIVE at 11am ET with Kyron Samuels for their NFL Week 7 Recap!
---
Download Episode