God Stuff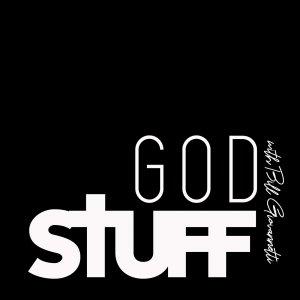 A Twist on New Year's Resolutions (87)
December 28, 2021
In Episode 87, we dive into a new approach when it comes to New Year's resolutions. The current approach is rather backwards, and not everyone likes them. They mock, embarrass, burden and can make fun of you. 
As Christians, we're determined, devoted, and want to follow through with these resolutions we've spoken to God about. However, most people struggle to keep them, and some resort to not creating any resolutions at all because of this.
However, what if we were to shift the focus from our resolutions, what goes out by our labour, energy, and exertions, onto someone else? Such as God himself?
If you feel unmotivated and stuck when it comes to creating New Year resolutions for yourself, this episode is for you! 
Tune in now and let's go bigger, better, and deeper!
If you enjoy this episode, please subscribe to the God Stuff Podcast so you're always first to know when a new episode is released.
Episode Timestamps:
Introduction [00:00]
What are God's Resolutions? [03:17]
Jonathan Edwards' Resolutions of a Saintly Scholar [04:37]
"During this coming year, I resolve to bless you better than you deserve."  [05:46]
"I resolve to continue seeing you, just as I see my son Jesus."  [07:47]
"I resolve to never throw your sins and failures back in your face." [09:39]
"I resolve to continue loving you even when you don't love me back." [10:33]
"I resolve to keep you safely wrapped in the bubble of eternal salvation." [11:41]
"I resolve to punch the Devil and his minions in their ugly little noses as soon as they try to get close to you." [13:00]
"I resolve to surprise you with goodness and mercy you never saw coming." [13:59]
"I resolve to remain the same, yesterday, today and forever, so you never have to wonder who you're dealing with." [14:52]
"I resolve to keep on furnishing your mansion in heaven [15:29]
"I resolve to draw close to you in tough times." [16:57]
"I resolve to never shut off the lavish flow of Grace coming your way." [17:28]
Resolution to God [19:02]
Outro [19:59]
Biblical references:
Isaiah 57:15

1 John 4:10

Romans 16:20

Psalm 23:6

Hebrew 13:9
Book References:
Alpha Christians: A Manifesto for Men
https://www.amazon.com./s?k=9781946654304&i=stripbooks&linkCode=qs
Resolutions of a Saintly Scholar by Jonathan Edwards
https://www.amazon.com/Resolutions-saintly-scholar-Jonathan-Edwards/dp/0890662290
Enjoy free 1-month enrollment to our online theological school https://www.veritasschool.life/i0ogjjcu
About Our Host:
Bill Giovannetti is the Senior Pastor at Pathway Church, Redding, California — an experienced senior pastor with a demonstrated history of working in the religious institutions industry. He also teaches ministry related college classes at Simpson University and the A. W. Tozer Theological Seminary. Bill has always had a passion to bring the deep things of God's word to the everyday people of God.
Resources:
Veritas School Online Theological School 
https://www.veritasschool.life/
Connect with Bill Giovannetti:
●  Visit the website: https://www.veritasschool.life/
●  Subscribe to the podcast: https://maxgrace.com/category/podcasts/
●  Follow Bill on Facebook: https://www.facebook.com/bill.giovannetti
●  Follow Bill on Twitter: https://twitter.com/BillGiovannetti
●  Follow Bill on Instagram: https://www.instagram.com/billgiovannetti/
Thanks for tuning in! Please don't forget to like, share, and subscribe!
---
Download Episode