God Stuff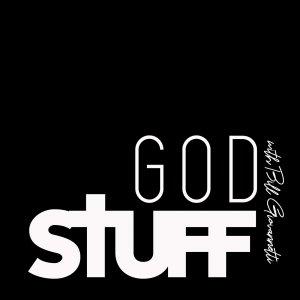 I'll Be Home for Christmas (86)
December 21, 2021
In Episode 86, we dived into the topic of "I'll Be Home for Christmas" a festive feel good story wrapped together in theology. Unlike the story of Herod the Great, in this episode, things take a merrier approach. We uncover the true backstory to this heartfelt story, and it's striking similarities to Jesus Christ and his three homes. 
The key takeaway however, is the parallels of love between the two stories. It shows us that the love we continuously receive from God is, and will always be infinite. Although God may not be physically there with us during times of hardship and celebration, he will always be present within us.
If your festive spirits are high or if you're looking to hear a feel good story that'll get you into the Christmas spirit, this is an episode for you!
Tune in now and let's go bigger, better, and deeper!
If you enjoy this episode, please subscribe to the God Stuff Podcast so you're always first to know when a new episode is released.
Episode Timestamps:
Introduction [00:00]
The Backstory of 'I'll Be Home for Christmas'  [01:50]
The Original Christmas Story & Jesus's Homes [02:39]
God's Love is Always With Us  [04:52]
Jesus's Third Home [06:08]
The Ending of 'I'll Be Home for Christmas' [06:22]
The Greatest Christmas Gift of All  [07:34]
Outro [15:27]
Book References:
Alpha Christians: A Manifesto for Men
https://www.amazon.com./s?k=9781946654304&i=stripbooks&linkCode=qs
Enjoy free 1-month enrollment to our online theological school https://www.veritasschool.life/i0ogjjcu
About Our Host:
Bill Giovannetti is the Senior Pastor at Pathway Church, Redding, California — an experienced senior pastor with a demonstrated history of working in the religious institutions industry. He also teaches ministry related college classes at Simpson University and the A. W. Tozer Theological Seminary. Bill has always had a passion to bring the deep things of God's word to the everyday people of God.
Resources:
Veritas School Online Theological School 
https://www.veritasschool.life/
Connect with Bill Giovannetti:
●  Visit the website: https://www.veritasschool.life/
●  Subscribe to the podcast: https://maxgrace.com/category/podcasts/
●  Follow Bill on Facebook: https://www.facebook.com/bill.giovannetti
●  Follow Bill on Twitter: https://twitter.com/BillGiovannetti
●  Follow Bill on Instagram: https://www.instagram.com/billgiovannetti/
Thanks for tuning in! Please don't forget to like, share, and subscribe!
---
Download Episode