God Stuff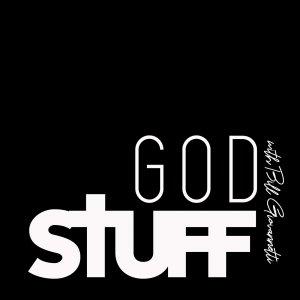 All About the Antichrist (83)
November 29, 2021
In Episode 83, we talked about the Antichrist. We're watching Bible prophecy unfold before our very own eyes, and one of the key elements of Bible prophecy is this person called the Antichrist. So, it is important that we know something of what the Bible says about the Antichrist. 
Knowing about the Antichrist will erase a lot of confusion and can possibly save you from a lot of pain in your life as you go down dangerous and deceptive pathways. It can also teach you the art of discernment, and how to separate good from evil.
We also touch base on Satan and his motives, the world system and what it all means, and then wrapping it altogether with the Antichrist, his motives, goals and where he is placed within the pages of the Bible.
If you're trying to make sense of the world around you, if you're wanting to know more about Biblical doctrines concerning the Antichrist, this is an essential episode for you!
Tune in now and let's go bigger, better, and deeper!
If you enjoy this episode, please subscribe to the God Stuff Podcast so you're always first to know when a new episode is released.
Episode Timestamps:
Introduction

[00:00]

What is Satan and What is His Motive? 

[03:53]

The Different Names of Satan

[09:23]

Who is the Antichrist? 

[11:35]

Lewis Sperry Chafer's Take on the Antichrist

[19:53]

Scripture Verses on the Antichrist

[22:28]

Outro

[31:00]
Biblical References:
Isaiah 12:14

2 Corinthians 11:14

Matthew 4:10

Matthew 4:01

2 Corinthians 4:4

John 12:41

Revelations 12:19

Matthew 25:41

Revelations 12:7

Revelations 12:8

Revelations 12:9

Ephesians 6:12

Ephesians 6:13

1 John 2:15

1 John 2:16

1 John 2:17

1 John 2:18

2 Thessalonians 2:1-12

Revelations 11:7

Daniel 7:8

Matthew 24:24

Isaiah 5:20
Book Reference:
Chaos: As Goes the Church So Goes the World
https://www.amazon.com/dp/1946654221/
Alpha Christians: A Manifesto for Men 
https://www.amazon.com./s?k=9781946654304&i=stripbooks&linkCode=qs
●      Enjoy free 1-month enrollment to our online theological school https://www.veritasschool.life/i0ogjjcu
About Our Host:
Bill Giovannetti is the Senior Pastor at Pathway Church, Redding, California — an experienced senior pastor with a demonstrated history of working in the religious institutions industry. He also teaches ministry related college classes at Simpson University and the A. W. Tozer Theological Seminary. Bill has always had a passion to bring the deep things of God's word to the everyday people of God.
Resources:
●      Veritas School Online Theological School https://www.veritasschool.life/
Connect with Bill Giovannetti:
●      Visit the website: https://www.veritasschool.life/
●      Subscribe to the podcast: https://maxgrace.com/category/podcasts/
●      Follow Bill on Facebook: https://www.facebook.com/bill.giovannetti
●      Follow Bill on Twitter: https://twitter.com/BillGiovannetti
●      Follow Bill on Instagram: https://www.instagram.com/billgiovannetti/
Thanks for tuning in! Please don't forget to like, share, and subscribe!
---
Download Episode