Girl Power Alliance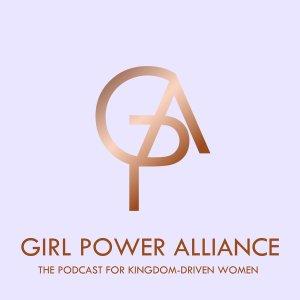 Episode 122 - Quantum Shifts
September 23, 2022
Girl Power Alliance is a community of women who are Kingdom-Driven and want to empower, encourage, and equip each other with the tools to experience growth in both their faith and personal life.
Girl Power Alliance Guests: Lemon Price & Aly Porter
Lemon Price is a corporate marketing dropout turned faith-focused mentor. Lemon climbed the corporate rank and was the Chief Marketing Officer of a FinTech company at just 26. She took that company from the red to 8-figures of sales in just 10 months. She then started her own marketing agency and served clients all across the globe and helped them have six-figure launches. Now, she serves Christian women through marketplace ministry. She teaches courses focused on Apologetics and Theology while still serving Christian entrepreneurs with their marketing efforts.
Aly Porter, and I am a wife, mom of 4 and I am also your Christian Connector Concierge! I am an author, podcaster, host of my monthly Christian Women's networking event and lover of God, my family and my faith. I Connect Christian Women Entrepreneurs with Proven Resources, Tools, People & Opportunities to Enhance their Life, Build their Kingdom Business and Create Millionaire Momentum, all while keeping God as your CEO!
STAY IN THE KNOW! Join our GPA Community Today:https://girlpoweralliance.com/membership/
FOLLOW US ON SOCIAL:
Facebook: https://www.facebook.com/groups/girlpoweralliancemembers
Instagram: https://instagram.com/girlpoweralliance
Website: http://girlpoweralliance.com/
iTunes: https://podcasts.apple.com/us/podcast/girl-power-alliance/id1506856958
Spotify: https://open.spotify.com/show/7byrp7oXxaCs056xWoNucB?si=ndc8Fc_CSgex5sE5bT3VoQ
---
Download Episode