The Force Fed Sci-Fi Movie Podcast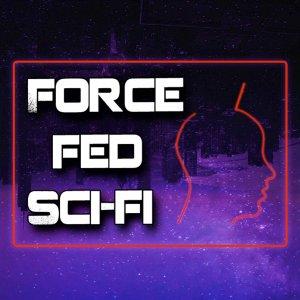 The Signal (2014 film)
March 29, 2020
This time, we're taking a look at 2014's The Signal and along the way we'll ask what exactly is this film going for? What would you do with bionic appendages? And what are the rules for a successful road trip? Let's dig in….
The Signal Movie Cast and Crew
Directed by William Eubank: Eubank's first film, a sci-fi Indie feature titled Love, received critical acclaim and was then given a significantly larger budget to create The Signal. Love's budget was a meager $500,000, while this film was budgeted at $4 million. However, our podcast show's hosts speculated that maybe The Signal would've been better served as an anthology type series or even as a video game. Eubank's latest film, Underwater, was a commercial flop and given the lack of success seen with that film, Eubank may very find himself in director jail while he labors to find his next project.

Starring Brenton Thwaites as Nic: 2014 was a big year for Thwaites as he also appeared in The Giver, Ride and Maleficent. He has since gone on to appear in bigger blockbusters like Pirates of the Caribbean: Dead Men Tell No Tales and is now starring as Dick Grayson/Nightwing on the DC Universe exclusive Titans. However, The Signal doesn't take advantage of Thwaites' ability as an actor as most his characterization occurs via the use of flashbacks or from situations described by his compatriots during the film.

Olivia Cooke as Haley: A relative newcomer at this point in 2014, Cooke also had a starring role in the modern retelling of the Psycho narrative in the A&E series Bates Motel, as an early love interest of Norman Bates.
She's since appeared in the Steven Spielberg adaptation of the novel Ready Player One. However, her character of Haley in this movie is largely absent for the second act of the film and much like with Brenton Thwaities, the majority of her acting talents were left off the table.

Beau Knapp as Jonah: Knapp has been working steadily since 2011 and has quickly earned a reputation as a character actor having appeared in films like Super 8, Run All Night, Southpaw, The Finest Hours, and The Nice
Guys and Death Wish (2018). Much like Cooke's character, Jonah is front and center in the first act, largely absent in the second act, and sacrifices himself in the third act so Nic and Haley can briefly escape.

Laurence Fishburne as Dr. Wallace Damon: There isn't much else we can say about Fishburne's legendary career at this point. For further details about Fishburne, check out our past episode covering The Matrix. There are times where it feels like Fishburne is too big for this film, but he adds a certain gravitas when surrounded by his younger counterparts.
The Signal Movie Summary: So What's Happening Here?
The Signal is noted for its unique evolution. It initially begins as a road trip film as Nic and Jonah are helping Haley across the country from M.I.T to Cal Tech. There's also a romantic subplot with Nic contemplating the future of his relationship with Haley and if long distance could work for them (spoiler, it never works). Nic is also afflicted with some type of vague degenerative disease, but it's never explicitly mentioned as to what that disea...
---
Download Episode