Eat Sleep Suplex Retweet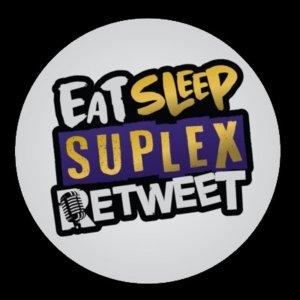 Latest Episodes

August 13, 2022
Scott, Dave & Ryan look at the early scores and examine each team of the new season following the selection show

August 09, 2022
Allan hosts and tries to keep a lid on the discussions as the panel try to create their Ultimate 4 Heels in wrestling!

August 06, 2022
Scott & Ross look at the fallout of SummerSlam with WWE now under HHH's creative direction, Flair's last match and ahead of last night's Smackdown the return of Karrion Kross

July 30, 2022
Scott, Jack & Ryan look ahead to SummerSlam and discuss some rule changes for next season

July 26, 2022
Dave is joined by Daniel and Scott to continue their look at the decorated career of Randy Orton 

July 23, 2022
Jack and Ryan are hungover but that's not going to stop them from bringing you the top scorers and discussing some potential changes around non wrestler picks going forward.

July 23, 2022
John Isherwood and Ross McLeod react to news around Vince McMahon that no one thought they'd be talking about

July 19, 2022
Dave leads Ryan, Daniel and Chris Lopez in a debate of which Money in the Bank briefcase holders were the best and who was the worst

July 10, 2022
Scott & Grant look at Forbidden Door fallout before previewing the 4 Blocks of this year's G1 Climax Tournament

July 09, 2022
Scott & Dave look at the leaderboard post Money in the Bank and ask if Roman should be drafted next season with his limited appearances.