Eat Sleep Suplex Retweet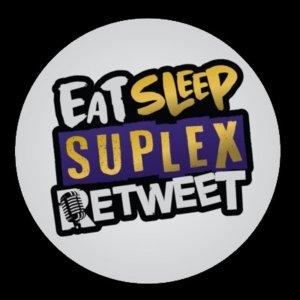 Latest Episodes

November 26, 2021
Ross is joined by Chris Anthony Lopez to talk Survivor Series, WarGames and more releases from WWE.

November 23, 2021
Steven leads the panel 20 years into the past as they look at the conclusion of the WCW/ECW Invasion storyline

November 20, 2021
As season 10 comes to a close Scott & Jack chat to Ross about his lead going into Survivor Series before a wild GOAT appears.

November 18, 2021
Ross is joined by John Isherwood to look at the fall out of Full Gear before looking ahead to Survivor Series

November 16, 2021
Sarah hosts as the crew look back at NXT TakeOver:Toronto discussing the matches and highlights from an incredible event. 

November 15, 2021
Grant has a chat with the Leader of the Good Boi Gang Gene Munny about his career to date, highlights and what's in store!

November 13, 2021
David Campbell and Scott look at who has the most to gain at Full Gear and how the TBS championship will factor into female picks next season 

November 12, 2021
Ross is joined by Scott to talk the latest round of WWE releases, the full card for AEW Full Gear and the line up for the Raw and Smackdown Survivor Series

November 11, 2021
Scott & Grant have a lot to talk about with the fallout from Power Struggle and previewing Battle in the Valley as well as the Best of the Super Jrs/World Tag League tournaments 

November 09, 2021
Have we had enough of brand warfare at Survivor Series? What is the third biggest promotion in the world? All this gets debated in the return of The Debating Chamber!