e-Assessment Association Podcast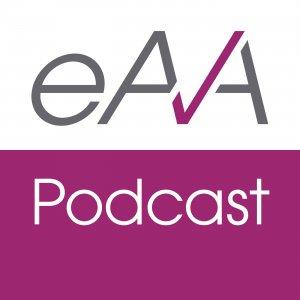 A Review of the JISC Future of Assessment Report, with Matt Wingfield, Dr. Maren Deepwell, and Paula Goddard.
June 16, 2020
Recorded just before COVID-19 started to shape our lives, eAA Chair, Matt Wingfield, sat down in conversation with Dr. Maren Deepwell, CEO, Association for Learning Technology, and Paula Goddard, Senior Assessor, and freelance assessment writer, to discuss the JISC report published in February.
The report can be found here: https://www.jisc.ac.uk/reports/the-future-of-assessment, and sets out 5 targets for the next 5 years:



Authentic

- Assessments designed to prepare students for what they do next, using technology they will use in their careers




Accessible

- Assessments designed with an accessibility-first principle




Appropriately automated

- A balance found of automated and human marking to deliver maximum benefit to students




Continuous

- Assessment data used to explore opportunities for continuous assessment to improve the learning experience




Secure

- Authoring detection and biometric authentication adopted for identification and remote proctoring



During the session, Matt, Maren, and Paula discussed the targets proposed by the report, and asked the questions:


Is this the right direction for assessment in further and higher education?

Who or what will be driving this change?

Is the technology ready for this?

Have we considered the objectives and intentions of the assessment properly?

Is it the fear of change that will ultimately stop these targets being achieved?

Do staff have the skills and training to make this a reality?

Is there an appetite for change?

Do the risks of not acting outweigh the risks of change?

In addition to looking at the report, Matt, Paula, and Maren discuss the role that JISC plays in the sector and ask, what can JISC do to help support this?
You can hear Dr. Maren Deepwell delivering a keynote at the e-Assessment Question Conference on June 23rd, 2020. Click here to book: https://e-assessment-question.com/book/
Guests:
Dr. Maren Deepwell - https://www.linkedin.com/in/maren-deepwell-ba5a972b/
Paula Goddard - https://www.linkedin.com/in/paula-goddard-88b2397/
Host:
Matt Wingfield - https://www.linkedin.com/in/gareth-a-hopkins-8261835b/
Research:
Tim Burnett - https://www.linkedin.com/in/tburnett/
---
Download Episode