Blk + In Grad School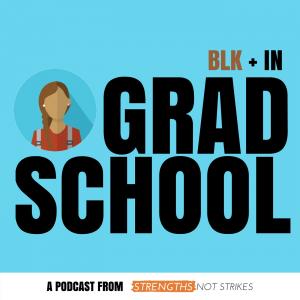 Ep 79: Creating a Game Plan for your Semester
September 24, 2019
This week's episode is a throwback! Allanté rewinds back 50 episodes to episode 29 when she finished up her first year and also created her first week-by-week action plan! Inspired by Side Hustle Pro's Goal Getter Action Plan, Allanté shares how she organized her plan as a graduate student (instead of an entrepreneur). She also shares plenty resources you can try to explore for putting together a 12-week plan to accomplish your goals!
Mentioned During The Episode:
If you want to get access to the 2018 Strengths Not Strikes Virtual Summit (now called the Grad School Success Summit--you can view it on the YouTube Channel youtube.com/blkingradschool
You can also e-mail me about working together on your action plan for your semester. Say hi at allante@blkingradschool.com.