The Birth Ease Podcast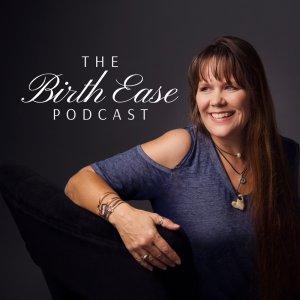 034 Pelvic Health and Birth Healing with Lynne Schulte
April 20, 2020
Listen in as Michelle has a potentially life changing conversation with Lynn Schulte, founder of the Institute for Birth Healing, regarding the ways in which healing and  understanding our pelvic health can enhance our body's ability to give birth and health postpartum. Lynn explains the physical mechanics of the pelvic joints, the pelvic bones, and pelvic floor muscles and how they are meant to work together for birth. Lynn shares why she doesn't recommend doing lots of kegel exercises during pregnancy to prepare for birth, why coached "purple pushing" during birth is really counter-intuitive to releasing the baby, and how the vocalizations in birth help relax the pelvic floor. She explains why the issues are in our tissues and how healing can occur swiftly when we listen to the patterns held within the pelvis. Please join the Birth Healing Summit 2020 which is a free online event that begins April 20th.
"...A lot of what we bring in our body to the pregnancy and to the birth can influence that birth. So there's preexisting things that a person might be carrying in their body that can influence whether or not that birth is going to go really smoothly or it's gonna be more challenging."—Lynn Schulte
Lynn Schulte, BSPT, is a Women's Health Physical Therapist with over 30 years' experience and is the founder of the Institute for Birth Healing. She has been helping moms heal from all the multitude of issues women experience after birth and is now teaching courses to bodyworkers to help them do the same. She found a common birth pattern that shows up in the pelvis after birth and knows how to effectively release these patterns. She offers a certification process to help birth professionals to become Birth Healing Specialists.
Birth Healing Resources:
Central Florida Birth Healing Specialist Melissa Schubert
Birth Healing for Parents Course
Connect with Lynne Schulte:
Website: Institute for Birth Healing
Facebook: Institute for Birth Healing
YouTube: Institute for Birth Healing
Instagram: Institute for Birth Healing
Linked In: Lynn Schulte
Connect with Michelle Smith:
Website: BirthEaseServices.com
Facebook: Birth Ease, The Birth Ease Podcast
Instagram: @ birtheasemichellesmith
YouTube: Birth Ease
LinkedIn: Birth Ease Michelle Smith
Show: Birth Ease
---
Download Episode