The Birth Ease Podcast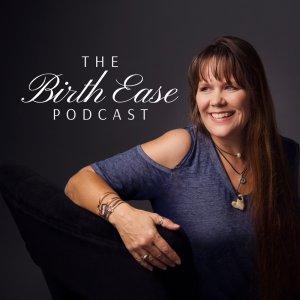 032 Know Your Rights in Childbirth with Cristen Pascucci- part 1
April 08, 2020
Have you ever wondered what your rights are during childbirth? Listen in to part one of this much needed conversation as Cristen Pascucci, founder of Birth Monopoly shares with Michelle how the experience of her son's birth provided the impetus that led her to become a leading voice for women giving birth.
"There is that perception that in some situations, your consent doesn't matter. As a woman, when it comes to sex and reproduction there are some situations where you no longer own your body. Someone else has the authority over your body. That is really powerful. And that is what continually surprises me that people don't get more upset about it in the realm of childbirth. That really that people aren't taking to the streets to say, 'My basic civil rights are not only violated as an individual, but widely disrespected in policy and practice all across the country in hundreds of facilities.'"—Cristen Pascucci

About Cristen Pascucci:
A former communications strategist at a top public affairs firm in Baltimore, Maryland, Cristen Pascucci is the founder of Birth Monopoly and Birth Monopoly's Doula Power group, co-creator of the Exposing the Silence Project, and, from 2012 to 2016, vice president of national advocacy organization Improving Birth. She has run an emergency hotline for women facing threats to their legal rights in childbirth, created a viral consumer campaign to "Break the Silence" on trauma and abuse in childbirth, and helped put obstetric violence and the maternity care crisis in national media.  Today, she is a leading voice for women giving birth, speaking around the country and consulting privately for consumers and professionals on issues related to birth rights and options. Cristen is also the host of Birth Allowed Radio as well as executive producer of a documentary film planned for release in 2020 to start a national conversation on obstetric violence, birth trauma, and women's rights in birth.
Connect with Cristen Pascucci:
Website: birthmonopoly.com
Facebook: Birth Monopoly
Instagram: @birthmonopoly
COVID-19 and Pregnancy Resources:
BIRTH MONOPOLY: COVID-19 AND DOULA SUPPORT: HOW TO RESPOND TO CHANGING HOSPITAL POLICIES
Coronavirus COVID-19 | Evidence Based Birth® Resource Page
VBAC Facts: Offering Labor After Cesarean During COVID-19
Connect with Michelle Smith:
Website: BirthEaseServices.com
Facebook: Birth Ease, The Birth Ease Podcast
Instagram: @ birtheasemichellesmith
YouTube: Birth Ease
LinkedIn: Birth Ease Michelle Smith
Show: Birth Ease
---
Download Episode