The Birth Ease Podcast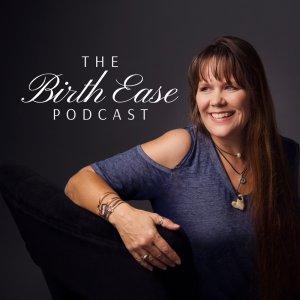 026 Understanding Trauma with Susan Dascenzi- part 2
February 26, 2020
In this second half of this two part interview, listen in as Michelle and Susan Dascenzi continue their conversation regarding trauma. They discuss the secondary post traumatic stress that can impact birth workers, hospital staff, and care providers. They touch upon the ways conditioning, past painful learning, and/or trauma constrict a person's ability to give voice to their wants, concerns, and needs— particularly during their pregnancy and birth. Susan explains why having tools and a road map are essential to creating post traumatic growth. She shares valuable tips to begin working through something traumatic and how to navigate those times when a situation is triggering strong sensations of past trauma.
"One of the big things that I think is super important in understanding first about triggers is that triggers can happen in a whole host of ways. You have emotional triggers. You have spiritual triggers. You have physiological triggers. You have mental triggers. … Feelings and emotions are not the same thing. Feelings are physical sensations in the physical body only." —Susan Dascenzi
Susan L. Dascenzi is a Licensed Psychotherapist, Life and Business Coach, Author, Speaker, Podcast Host, and the Health and Fitness Category Director for Podcast Magazine. She has invested the last 27 years guiding her clients in recognizing how their past negative conditioning creates their present and future and stops them from stepping into their infinite possibilities. As a highly regarded human behavior and emotions expert, also known as "The Possibilities Curator," she co-authored an Amazon Ranked #1 International Best-Selling book alongside Neale Donald Walsch and Marci Shimoff, with her own book set to release late 2020.
Connect with Susan:
Show: Kick Your Buts podcast
Facebook: @Susan Dascenzi, @kickyourbuts
Twitter: @susandascenzi
Instagram: @sdascenzi1
LinkedIn: @susandascenzi/
Website: kickyourbuts.com
Connect with Michelle Smith:
Website: BirthEaseServices.com
Facebook: Birth Ease, The Birth Ease Podcast
Instagram:@ birtheasemichellesmith
YouTube: Birth Ease
Show: Birth Ease
---
Download Episode