The Birth Ease Podcast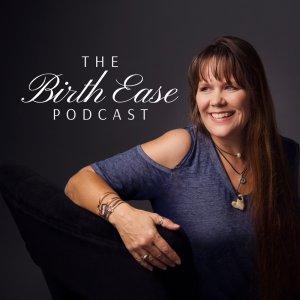 014 The Dance of Parenting with Natasha Solovieff
December 04, 2019
Michelle is excited to interview Natasha Solovieff. Together they explore the ways that parenting can be compared to an ongoing dance with your child and the importance of acknowledging needs of both parent and child. Natasha explains the ways your can decrease your stress, filter through all the information and opinions, and connect more fully with your children, your partner, and your own inner wisdom. Natasha shares her L.O.V.V.E. process: Listening, Om-ing (centering yourself), Voicing, Visioning, and Exploring. Her tools are invaluable when planning a pregnancy, during pregnancy and birth, while communicating with medical providers, throughout your parenting years, and even once your children are adults.
"The challenge of all of this is we don't live in a listening culture and we, ourselves, haven't been taught how to listen, let alone, what it is to be listened to. But we have to listen to ourselves and ask to be listened to." —Natasha Solovieff
About Natasha Solovieff:
Natasha is a mom, now to a beautiful twenty something. With a BSN and M.Ed., she has 25+ years as a Maternal Child Health clinical and public health nurse. She is the author of The Dance of Parenting - Finding Your Inner Choreographer, a book that invites you to energize and strengthen your parenting dance by using your parenting L.O.V.V.E. skills. She also writes heartfelt and intriguing science-for-parents blogs.
Connect with Natasha Solovieff:
Website: OMGparenting.com
Twitter: @OParenting
Connect with Michelle Smith:
---
Download Episode