The Birth Ease Podcast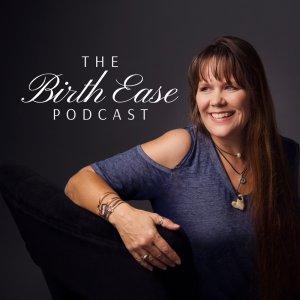 012 Doula Services with Kathy Bradley
November 20, 2019
Michelle is incredibly honored to feature another one of her mentors in the birth field, Kathy Bradley. With 50 years of combined experience between them, Michelle and Kathy discuss the ways that a doula can reduce stress and fear during the childbearing year. Kathy explains what a doula is, the history of the profession, and the continuity of care doulas provide. She stresses the importance of taking into consideration a doula's birth philosophy as it compares to your desires for your birth, as well as the value her years of experience can bring to you. Kathy shares a powerful technique to help release any negative and limiting beliefs someone may have regarding their ability to give birth.
"There is so much fear and so much unrest. And I believe we are in process of women recognizing that through the ages somewhere our voice has been diminished. Our ability to believe in ourselves has been stolen. And so we are working to reclaim that we are powerful human beings. That we can chose powerfully. That we know what our body needs... Because our ability to believe in ourselves and our ability to give birth has been stolen from us. We are in the process of reclaiming that back."— Kathy Bradley
About Kathy Bradley:
Spanning a 30 year career in the maternal health field, Kathy is the visionary behind Childbirth Concierge. She holds a degree in Communication and Public Relations, and is a Certified Childbirth Consultant as well as a Board Certified Lactation Consultant.
Kathy's focus over the years has been providing education and support to women of all income levels. She worked for 14 years in Maternal Health at Winnie Palmer Hospital in Orlando, Florida. As the founder and executive director of the former Childbirth Enhancement Foundation, she developed partnerships and training programs for community based doula programs with 14 hospitals. Kathy developed the Community Outreach Perinatal Educator Program for Commonsense Childbirth, Inc.- a nonprofit institution dedicated eliminating racial and class disparities in perinatal health and improve birth outcomes for all.
She is strongly motivated to support women no matter how they choose to birth or feed their babies. As a mother of 5, she truly understands the challenges families face preparing for birth and caring for their newborns. A born educator, she is in her element teaching new parents and health professionals.
Connect with Kathy Bradley:
Website: childbirthconcierge.com
Instagram: @childbirthconcierge
Facebook: Childbirth Concierge
YouTube: Childbirth Concierge
Connect with Michelle Smith:
Website: BirthEaseServices.com
Facebook: Birth Ease
Instagram: @birtheasemichellesmith
Youtube: Birth Ease
Show: The Birth Ease Podcast
---
Download Episode