Velocity of Content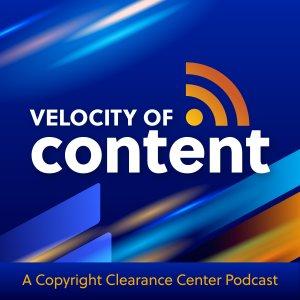 A Tale of Two Frankfurt Book Fairs
October 15, 2021
For Frankfurt Book Fair in 2021, programming stretches over two weeks and will be presented in two ways: online and at the Messe fairgrounds.

This week, organizers of the world's largest publishing industry trade show presented two days of virtual programming focused on trade and academic books.

On Tuesday, Cyrus Kheradi, senior v-p of international sales for Penguin Random House (US) revealed that PRH planned significant upgrades to its supply chain, according to Andrew Albanese, Publishers Weekly senior writer.

"PRH is spending $100 million on the U.S. supply chain with an additional $100 million investment likely to come," he tells CCC's Chris Kenneally. "These include initiatives focused on assisting booksellers with managing inventory better."

On questions related to publishing's environmental impact, Kheradi also conceded that "flying books around the world is not the greenest thing to do."

Next week, publishers, authors, agents, and others return to central Frankfurt for the first time since 2019. Thursday, October 20, at 0900 EDT/1500 CEST, Albanese joins Rudiger Wischenbart and other journalists for a hybrid edition of the annual Global 50 CEO Talk, Consolidation, Consumers and Communities: Making Sense of the Big Business in Books (and the Small Businesses).

"The discussion will look at how the most recent wave of major mergers and acquisitions and the continuing evolution of technology are reshaping the global book business," Albanese explains.
---
Download Episode