beginner audiophile | hifi | gear reviews | stereo | hi-end audio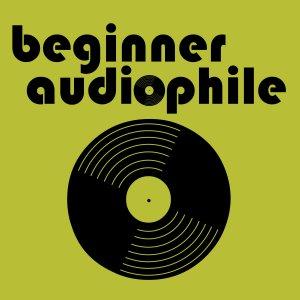 Latest Episodes

January 30, 2019
Howdy! On this episode, we pin down Andrew Jones from Elac for a juicy interview on his philosophy behind creating speakers, and lots more.  Michael gives the rundown on NAMM, the North American Music Merchants show.  Those are the people...

January 15, 2019
Back from a week in Vegas, we've got a doozy for you this episode.  After a quick hit of CES (The Consumer Electronics Show) in Vegas (Check out pictures at @beginneraudiophile) Michael talks about Air Motion Transformers (which were a big theme...

October 11, 2017
Ahhhhhh….subwoofers. That "Punch you in the chest" feeling when your favorite song really moves you. Although subwoofers are easy to plug in and turn up loud, that doesn't give us a true audiophile experience.

September 18, 2017
On this episode of Beginner Audiophile Harris and Michael talk about what a pro-audio show is like, and our secret to maintaining consistency as we audition gear.  Michael then reviews the Sonus Faber Principia 1 Bookshelf Speakers,

August 30, 2017
Today we're talking a bit of turntables, and what it takes to set one up.  Turntables used to be the "gold standard" for listening, until digital files came along.  Now, we are romanticizing the process…and it's well worth it.

August 14, 2017
On today's episode, after we catch up, we talk about unboxing some new Sonus Faber and Pro-Ject gear, including Michael's first Turntable.  Then we jump into how to audition new audio gear, especially speakers.

July 26, 2017
On today's show Harris and Michael talk about songs and albums they use to "test and tune" their systems.  We also briefly talk about a couple pieces of gear we are testing: The AudioControl Rialto 600 integrated amplifier,

July 12, 2017
On today's show, after catching up with Harris and Michael, we talk about DTS-PlayFi and other wireless home technologies, give some feedback on the ELAC UB5, Harris reviews the AudioQuest Dragonfly and the Night Owl carbon headphones,

June 20, 2017
On today's show we have a special announcement!  We have a new Co-host, Mr. Harris Fogel!  (Star of Episode 9)  Harris has been in the biz for many many years, and will offer years of "insider" perspective.

June 06, 2017
Just back from the LA Audio Show, and we got some GREAT interviews with William Kline of Sonus Faber/Mcintosh, Ari Morguelan from 1MoreUSA, Chris Sipes from Paradigm/Anthem, and Gregg Chopper from Cambridge Audio,