Badass Agile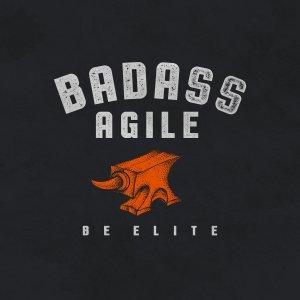 Episode 191 - Principle 1 - Do We Prioritize The Customer?
August 03, 2021
Our highest priority is to satisfy the customer through early and continuous delivery of valuable software.
Do we do this?  No, we don't.  It's one of the biggest problems with Agile.
-The key word here is actually 'priority'.  When you watch teams at work, you see what their priorities are - metrics, safety, certainly, plan, budget, and speed
-"highest" priority means that you can, of course, commit time and energy to the other things, but they're not supposed to take as much time and energy as customer value
-Do we make things that customers want and will pay for versus things we have in inventory that we want to sell them?
-you can now replace the word 'software' with just about any other word - product, service, even process
-early also matters.   too often, sprints are extended to 1-3 months, either explicitly or by 'bundling" things into quarterly releases
-continuous is also interesting - we have a lot to learn about 'one and done' software or product drops that easily could be expanded, enhanced or evolved into new products and new opportunities
***JOIN THE FORGE***
Sign up for more info about our online leadership immersion experience.
******
Follow on CLUBHOUSE:
https://www.joinclubhouse.com/club/badass-agile
Don't forget to join us in the Badass Agile Listener Lounge on Facebook for member exclusives, livestreams and previews!
Follow The LinkedIn Page:
We're also on YouTube!  Follow the podcast, enjoy some panel/guest commentary, and get some quick tips and guidance from me:
******
Our mission is to create an elite tribe of leaders who focus on who they need to become in order to lead and inspire, and to be the best agile podcast and resource for effective mindset and leadership game.
---
Download Episode