Badass Agile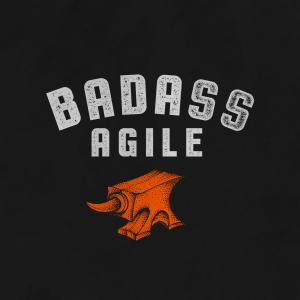 Episode 141 - Uncommon
July 06, 2020
What does uncommon mean to you?
We need more uncommon leaders, but that means there's no script for you to follow; no program of study to catapult you to effectiveness.  It requires Courage, Vulnerability, Commitment, Persistence and Resilience.
Sounds hard?  It is.  But if you feel the call to be part of a unique tribe of exceptional performers or leaders...you already know what you have to do.
******
Don't forget to join us in the Badass Agile Listener Lounge on Facebook for member exclusives and previews, including a Weekly Livestream every Monday at 7PM EST!
https://www.facebook.com/groups/badasslistenerlounge/
We're also on YouTube!  Follow the podcast, enjoy some panel/guest commentary, and get some quick tips and guidance from me:
https://www.youtube.com/channel/UCf6I_bii9oUSI8fkN1BOk6g
******
Our mission is to create an elite tribe of leaders who focus on who they need to become in order to lead and inspire, and to be the best agile podcast and resource for effective mindset and leadership game.
Contact us (contact@badassagile.com) for elite-level performance and agile coaching, team-level and executive mindset and agile training, and licensing options for modern, high-impact, bite-sized learning and educational content.
---
Download Episode