Breaking Barriers, Building a Hire Ground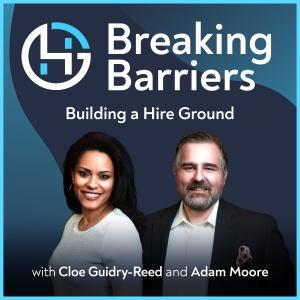 The Evolving Value And Pitfalls Of Certifications
August 16, 2022
Matt Colaciello is the VP of Communications at Hire Ground. He specializes in creative content strategies for social impact, strategic communications, and communications program development. He is filling in today for Chloe as we put the spotlight on certifications in supplier diversity. What are certifications? What are some of the benefits and drawbacks of certifications?
In this episode, we discuss the good, the bad, and the ugly regarding certifications in supplier diversity. We define certifications, their purpose, and how they impact the operations of small and mid-sized businesses. We explain how certifications can be a bit extreme and invasive. We also describe the complexities involved in getting certified and reveal the aspects of the certification process that we think should be updated.
"The foundations of certifications are both contestable and contested." - Matt Colaciello
This week on Breaking Barriers:
●     The purpose of certifications for supplier diversity
●     Matt's experience in supplier diversity
●     Where certification for supplier diversity started
●     The questions we need to answer to advance the logic of certification
●     Some of the advantages and pitfalls of certifications
●     What makes certifications complex and controversial
●     Updating the way we process and grant certifications
●     Our final thoughts on certifications
Connect with Matt Colaciello:
This podcast is brought to you by Hire Ground
Hire Ground is a technology company whose mission is to bridge the wealth gap through access to procurement opportunities. Hire Ground is making the enterprise ecosystem more viable, profitable, and competitive by clearing the path for minority-led, women-led, LGBT-led, and veteran-led small businesses to contribute to the global economy as suppliers to enterprise organizations.
For more information on getting started, please visit us @ hireground.io today!
If you enjoyed this episode, please subscribe and leave a review wherever you get your podcasts.
Apple Podcasts | TuneIn | GooglePlay | Stitcher | Spotify
Be sure to share your favorite episodes on social media and join us on Facebook, Twitter, and LinkedIn.
---
Download Episode