You're 86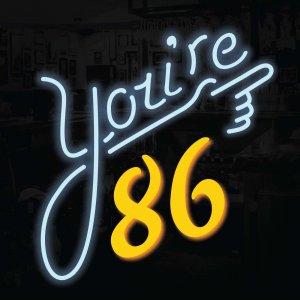 Episode 13: How to handle awkward guest interactions – With Simone Mims
July 15, 2019
Usually our interactions with guests at our bars are fun and positive. After all, our job is to provide people with alcohol in a jovial environment, what could be better? But sometimes things don't go as planned. Guests can be socially awkward, weird or just downright rude and we still have to provide them with good service. That can be challenging at best.

My guest today is Simone Mims, and she's spent the last 22 years behind the bar and had no shortage of awkward interactions with guests. Simone has worked at some incredible bars in both New York and San Francisco, including Blackbird, Nico Restaurant and Che Fico, and she had some amazing advice about not taking anything personally and providing even the weirdest and rudest guests with the best service possible.

Check out my conversation with Simone in the player below and don't forget to hit subscribe and share us with your friend's and colleagues. We have new episodes every week about some of the biggest challenges in our industry. We'll see you next time!