You're 86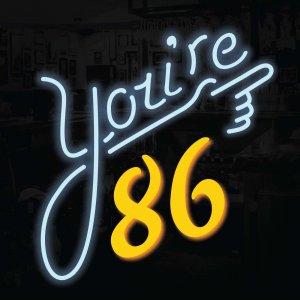 Episode 12.5: Harassment, new bars, annoying customers, sobriety and godello
June 30, 2019
It's not a good idea to keep glasses of wine next to your laptop and recording equipment.

Hello again! Another month, another recap and another bottle of inexpensive Spanish wine from my corner store. I don't know why I started this tradition, but I'm into it. It's working for me.

Anyway, we had a lot of important discussions this month about issues that we face almost daily at our bars. I talked to Celia Camacho about what to do when guests hit on you, Enoch Tonatiuh about the challenges of working at new bars, Mark Goodwin from The Pin Project about our complex relationship with alcohol, and I shared some of my own experiences dealing with annoying customers at my bar. As usual, I wanted to hit some of the main points with this recap episode, so you can have a few new tools to help you at your bar or restaurant.

Check out this episode in the player below or wherever podcasts are found, and please hit subscribe in the player of your choice to stay up to date with our weekly conversations with bartenders about all kinds of different challenges. Subscribe to our mailing list too, I send a newsletter out about once a month, with even more great stuff. Cheers!