Young Blood - Men's Mental Health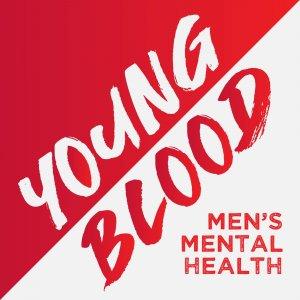 What To Do When You Don't Belong with Jahin Tanvir
October 09, 2021
Happy World Mental Health Day!

This is a story for anyone who's ever felt like a fish out of water with nowhere to go and no one to talk to...

 

Jahin Tanvir is just starting his twenties and he's already a multi award winning youth advocate, policy advisor and keynote speaker - a man living out his passion, giving a voice to those who deserve to be heard.

 

A first generation migrant who came to Australia from Bangladesh in the early 2000s, Jahin was in his younger days, one of the only children of colour in his school and his neighbourhood… facing racism and alienation that caused him severe anxiety.

 

As far back as he can remember, Jahin felt like an outcast who didn't fit in, in Australia.

He was never comfortable in his own skin and for a long time, wanted desperately to be someone other than himself.

The worst part was, he was convinced no one could ever know how he really felt inside for fear or being rejected by his own family.

Jahin says the culture he hails from has been critical of mental health issues, quick to judge those who're struggling and prone to labelling people crazy - so he buried his distress with everything he had.
---
Download Episode