Young Blood - Men's Mental Health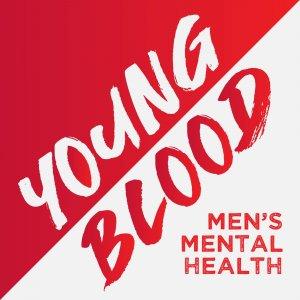 Move Your Mind with Nick Bracks
August 10, 2021
Nick Bracks just published his first book 'Move Your Mind' - it's both his personal story of struggling with mental health throughout his life and a guide on how we can better equip ourselves to handle the challenges inevitably coming our way, all based on countless conversations with experts, advocates and every day people he's had over the past decade.

 

The son of the former Premier of Victoria, Nick always put a lot of pressure on himself to be exceptional but unfortunately that went hand in hand with a constant stream of obsessive thoughts and compulsive behaviours that drove him to self destruction.

 

Through sheer repetition and desire, he's built himself up from being a guy who was terrified to speak in front of anyone, to presenting more than a thousands talks on mental health to audiences around the world.

 

He's an actor, an entrepreneur, a business owner and now an author, but perhaps most impressively, he's managed to still not be up himself.... that's because he hasn't forgotten why he does what he does in the first place.

 

Nick's a genuine operator and his book is well worth reading, but don't take my word for it,

You can hear for yourself!

 

***TRIGGER WARNING*** This video discusses suicide.

If you or someone you know is suicidal, please call Lifeline on 13 11 14 or the suicide prevention hotline in your country.
---
Download Episode