Young Blood - Men's Mental Health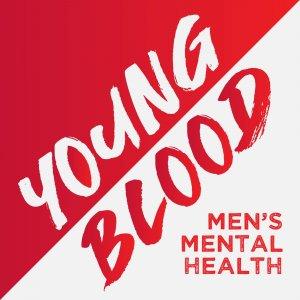 Gamble (Ir)responsibly with Luke McLean
June 04, 2021
When it comes to Aussie culture, punting has traditionally been right up there with having a cutla cold ones, watching the footy and chucking snags on the barby...
In fact, 39% of Aussies gamble on a regular basis and Australia leads the world in gambling losses per capita, totaling around $25 billion per year.

The pokies do the most damage overall, but in recent years the percentage of young men betting on sports and horse racing has also been increasing at an exponential rate.
One of them was Luke McLean, who was controlled by a gambling addiction he couldn't escape for over a decade.

Luke got hooked after his first big win at the TAB as a 17 year old and went on to spend just every cent he ever earned on sports betting.
The habit made him hate himself and very nearly claimed his life, before he found the therapy that allowed him to finally break free.

Now a Men's Coach, Luke is dedicated to helping give other men the tools to beat their own demons.
---
Download Episode