WellSeekers with Lucia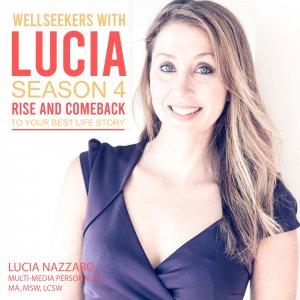 Hope and Solutions for Millennial Anxiety and Depression
February 23, 2020
There's something happening with the state of mental health in young adults and millennials and it's not exactly headed in a positive direction. Depression and "deaths of despair" are on the rise across the nation and many millennials have reported feelings of loneliness, stress around money, and workplace burnout.

On todays show, Lucia is joined by special guest Sara Kuburic, "The Millennial Therapist" and Canadian Certified Counsellor (C.C.C.), as we dive into the state of mental wellness in the young adult millennial population, unique challenges and pressures facing millennials today, and we'll also talk solutions and how we can help this generation deal with depression and anxiety. So join the conversation now as we dive into the stories and solutions to help you rise and come back from anxiety and depression!
Find Us on Social @WellSeekers
Follow Lucia on Instagram @LuciaNazz
WellSeekers is great for mental health, holistic well being, stress, anxiety, self care, relationships, healing, growing, connecting, love, and life.
---
Download Episode