WellSeekers with Lucia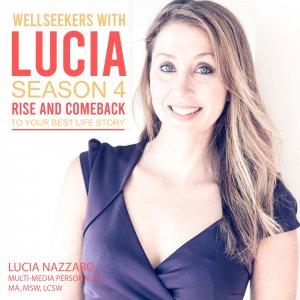 Lucia at Night: Re-Ignite the Flame in Your Romance When You're Feeling Stuck
February 09, 2020
There comes times in every long term relationships where the romantic flames can feel like it's been brighter; where your relationship can feel stuck, stale and stagnant. Not to worry. We're here to help!

​On today's show, Lucia is joined by special guest Dr. Chelsea Page, a sex therapist, licensed professional counselor and registered psychotherapist, as we help you with relationship stagnation. We'll talk about how to identify the signs of stagnation, creative and different ideas you can do, and why these ideas and being intentional in your mindset can work for you in re-igniting that flame in your romance!
Find Us on Social @WellSeekers and @LuciaAtNight
Follow Lucia on Instagram @LuciaNazz
WellSeekers is great for mental health, holistic well being, stress, anxiety, self care, relationships, healing, growing, connecting, love, and life.
---
Download Episode