WellSeekers with Lucia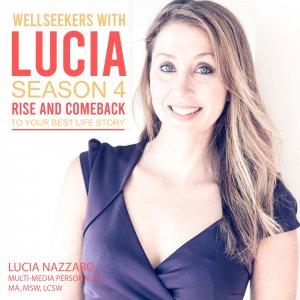 Get Zen @Work in 3mins or less? Find Out More About One Man's Journey & How You Can Get Happy Too!
January 15, 2019
I promise myself almost every morning that I'll meditate and if I'm being honest, it's only 50% of the time that I hold true to that promise.
Once I walk out the for or get into my day, I forget about my meditation practice until I am stressed out and forced to take a time out, but what if it didn't have to be that way?
The good news is, it doesn't! Research actually shows that if you are trying to establish a meditation routine, one of the best places to do it is actually at a work, and the results are a happier and more zen state.
So how can you get Zen? And why do you want to add this 3 min practice to your life? Find out now as Lucia is joined meditation guru Swami Varadan. Swami and Lucia will share their own personal experiences with meditation at work, how and why you may want to give it a try, and the result that will lead to a happier and healthier work life!
---
Download Episode