WellSeekers with Lucia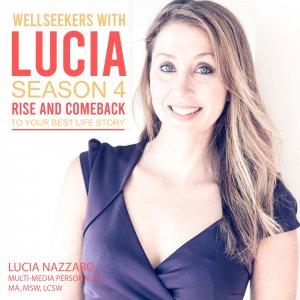 Busting Holiday Stress & Anxiety With These SIMPLE & EASY METHODS
December 02, 2018
On today's show Kelly McAdams, LICSW, joins us with some SIMPLE & REAL LIFE WAYS to bust stress & anxiety this holiday season regardless of where it comes from.
What is stress versus anxiety? And how can you take them both head on to enjoy where you are regardless on your circumstances? We know what the holidays are suppose to be about, but so often we let that pass us by because of stress and anxiety. Find out how to make this year your best and brightest holiday season yet!
Join us NOW to find out more!
Find Us on Social @WellSeekers
Follow Lucia on Instagram @LuciaNazz
WellSeekers is great for mental health, holistic well being, stress, anxiety, self care, relationships, healing, growing, connecting, love, and life.
---
Download Episode