One Question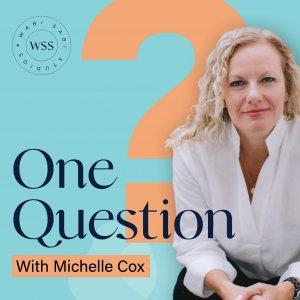 THE SHAME OF OUTSOURCING with Mia & Dinah
March 29, 2022
If there was one thing you think society should talk more about, what would it be?
"We want to talk about sharing the life admin load in a partnership - being aware of how you're contributing to dysfunction and letting go of unsustainable standards. Tied into this is budgeting/outsourcing and people's irrational money stories and money types - trying to do it all rather than asking for and buying help."
_______________
Mia Northrop and Dinah Rowe Roberts first met at high school in Melbourne. They studied together at university and remained fast friends through marriages, dynamic corporate careers in London, Dubai, New York and Vancouver, and the arrival of children. Their combined experience in senior strategy, commercial, digital and customer experience roles did nothing to prevent the onslaught of life admin, which became their passion to solve. Today, Dinah & Mia coach, write, speak and facilitate workshops about life admin, and together they host the podcast 'Life Admin Life Hacks'.
They recently released a book - of course called 'Life Admin Hacks' where Mia and Dinah have marshalled their professional expertise in innovation, finance, design thinking and operations to research best practices, trial the tech and craft the most efficient processes to optimise their own life admin. The result? No more overwhelm, way more spare time and thousands of dollars saved. Please enjoy this wonderfully practical conversation about a topic many need to shift their perception on, 
In our conversation, Mia mentioned the psychologist Harriet Lerner and her books - find more about her here:-  https://www.harrietlerner.com/
For more information about Mia and Dinah check out these places;-
Their Website: https://lifeadminlifehacks.com/
Grab a copy of their book here: https://lifeadminlifehacks.com/life-admin-hacks/
_ _ _ _ _ _ _ _ _
Head to michellejcox.com for more information about the ONE QUESTION podcast, your host or today's guests
Connect with Michelle on Instagram here:- @michellejcox
Connect with Michelle on Facebook here - @michellejcox
AND, if you have a burning topic you'd love society to talk more about, or know someone who'd be great to come on the One Question podcast, drop me a line at hello@michellejcox.com
---
Download Episode