VooDooRadio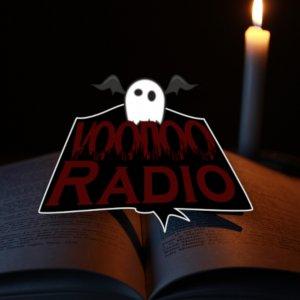 Strange Things Afoot On This Halloween Special
October 25, 2020
It's our Halloween Special 2020, where we go back to Steve and Kim's stay at the Salem Inn in Salem, MA, which is known to be haunted by three ghosts!

Introduction

Halloween is all about the spooky stuff, so let's dive into our own Halloween style ghost related story.

In January (I know not Halloween, but this was pre-covid too which makes Halloween investigation tougher), Kimmie and I spent a night at the Salem Inn. More specific, in room 17 of the West Cogswell House at 7 Summer Street in Salem, MA. It is also known as the most haunted room at the inn.

History

 The West Cogswell House, was built in 1834 by Nathaniel West. West was one of the preeminent sea captains and merchants in Salem.

The house would later become home to Union Civil War general, Williams Cogswell. Cogswell, would go on to serve as the 16th Mayor of Salem, and was later elected as the city's 19th Mayor as well.

Salem has one of the most visited Halloween celebrations which sadly, this year all of them were canceled, but hopefully this location will prevail still!

Legend

Legend has it that Room 17 of the Salem Inn, is perhaps the most haunted room the inn has to offer. But, who is it haunted by? That in itself is a mystery, the ghost of Room 17, is believed to be a woman. Some have dubbed her Elizabeth, perhaps a reference to Nathaniel West's wife, who famously divorced him for his extramarital affairs. Although, others refer to the spirit as Katherine.

According to a psychic who visited the Salem Inn, she claims that Room 17 is indeed haunted, haunted by the ghost of a woman who was killed by her husband. This betrayal by her husband, has led to her spirit's ill treatment of any man who stays in the room.

Doing some research on the Elizabeth connection to the house, I was only able to find information on the infamous divorce case between Nathaniel and Elisabeth which she paraded in about a dozen of the prostitutes her husband had slept with during their marriage. She even offered to pay some to claim paternity to their children to help her case. The reason for all this was for her to keep land that she inherited. Back then any land inherited by a woman would go to the husband when they divorced and the husband would only pay a settled amount in alimony to the woman for living expenses. 

This was the only connection to an Elizabeth I could find, sadly. So the mystery of who these women that haunt the property? 

There is no record of a murder that points to the Inn, however this could be in news archives that have not been digitized for internet retrieval. And sadly due to the pandemic and financial restrictions, I cannot travel back to Salem to do the manual research.

The legends also state that usually when a man does spend the night in 17, the ghost known as Elizabeth will become quite active in order to disrupt their sleep. She achieves this by causing loud noises in the closet, and stomping around the room. But, don't fret as there is supposedly a way to win favor with her. It's been said, if you leave a tumbler of whiskey, or any alcohol for that matter, she just may leave you to a restful night of sleep.

According to members of the staff, there are three ghosts who roam the inn. But it sounds to me there are probably a few more. Obviously, the star of the show is the ghostly woman in Room 17, but who are the other two? Well, the second spirit, isn't so much of a who, as it is believed to be the ghost of a cat.
---
Download Episode