VooDooRadio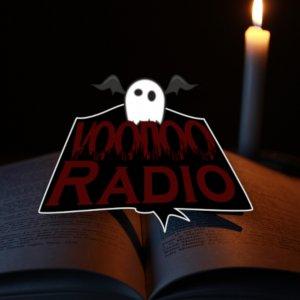 Classic Episode: 7,9, Happy Kitten Killing Month!
January 20, 2020
Killing Kittens have never been so much fun! Not that I condone killing kittens, but self pleasure is a must.

Hiya, folks! Well I have been released by DarkMan, however I have a lot going on the next 2 weeks that I couldn't put together a new show, so we are diving into the vaults to pull out another "Best of" show for you. This episode goes back to May of 2007. Ah May, International Masturbation Month... Ah, memories...See how cringey things get with this episode!

Music This Episode was:

* Ctrl-Alt-Del - Neverland* Psylektro - Video Killed the Radio Star* Love = Action - Spitting Lightning* Black Lab - See The Sun* Channel One - Sidelined* Full Out Freak - I'll Be Damned* Ryzom Nine - Another WAy* Neikka RPM - Sacrifice* Anodize -Regret* Lore - Haunting* Crownvict - Fade

Please consider the following things:

Have a question or comment? Email us at show@voodooradio.org

Join The Horde.

All of our social links are at our website.
---
Download Episode