VooDooRadio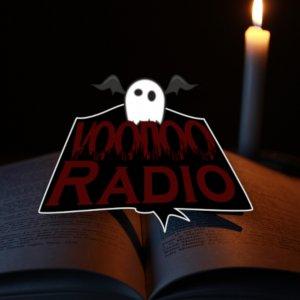 Ask and Ye Shall be Kidnapped
January 12, 2020
Happy New Year! It's the first show of the year and Steve and Chubbs were kidnapped soon after the first week of the year.

Stuck in a Cave

To keep his sanity, Darkman has allowed Steve to record a show while he waited to be rescued. In this he tells his time when his girlfriend Kimmie and him were able to finally break the distance and take their relationship to the next level.

He tells the tale of meeting his family (except his sister who was sick), travelling to Salem, searching for a ring, and finding the perfect place that almighty question to level up their relationship.

Though she had to leave, they will always have Salem.

Happy Fucking Birthday, SPT_Troll!

Kidnapped

Her flight was delayed agains and soon before she actually left, Darkman drugged Steve and tied Chubbs and him to a chair. Kimmie discovered them in this state and was knocked out. Steve awoke to find himself and Chubbs in a cave. No phone on him, only a computer and microphone with no internet access.

But who is posting this you may ask? Could it be Kimmie, or could it be Darkman? You may never know...

Music This Show

* Psychostick - Happy Fucking New Year* American Heartbreak - Things are Looking Up* TenPenny Joke - She* Dingleberry Dynasty- Happy F'n Birthday* Voltaire - Hell In A Handbasket* Josh Woodward - Tick Tock* Walter Sickert & The Army of Broken Toys - Dino Domina

Please consider the following things:

Have a question or comment? Send us an email! show@voodooradio.org

Join The Horde.

All of our social links are at our website.
---
Download Episode