VooDooRadio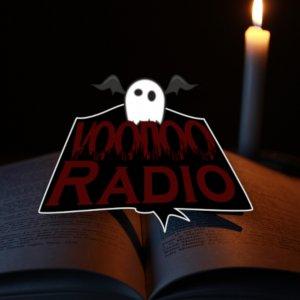 Respectfully Nutting in November
November 12, 2019
Nuts about nutting? Or just plain nuts? This month brings us the dumbest two things ever. NNN and NSN are still stupid after all these years.

Aw Nuts!

Not being completely satisfied with the last show, Steve airs out why he is never truly satisfied with shows. It sucks having an artistic mind that you have a demon putting the work down left and right and you always believe it.

To kind of work with having actual bits in the show we are going to switch things up with one week normal bullshit talk and the next week is going to be the skits and stuff.

We mention stuff about TikTok but it has not taken up any my time this week only did vids on Sunday and Friday with my kid. Talked about how puppetry is not a stupid thing. Then we talked a little about the future developments for the show

We then talked about the different meanings people have about No Nut November. The not ejacaculating one is bad for it increases the risk for prostate cancer. And the other one is not eating nuts.

Steve then reminisces about the passing of an old friend who passed last year from breast cancer. It was a year on November 12th, 2019.

People don't understand the real reason he left a FB chat group over all was one simple thing. Respect.

Ok Boomer!

We talk briefly about the whole, "Ok Boomer," insult and go into the Raven updated for millennials. Then hop into the last musical break.

Music for This Week:

* Respect - Dieselkopf* She - Ten Penny Joke* Steel Panther- It Won't Suck Itself* I'm Bringing Sexy Back - Josh Woodward* Alone in the Universe - Jon Lajoie* This N' That - Muck Sticky* Rockstar - Ten Year Vamp

Please consider the following things:

Have a question or comment?

Give us a call on our comment line 914-933-7865 that's 914-WE-DRUNK

Join The Horde.

All of our social links are at our website.

Don't want to commit to the monthly payments of The Horde, but still want to help out the show. Find out ways to help here!
---
Download Episode