Unearthed: Memphis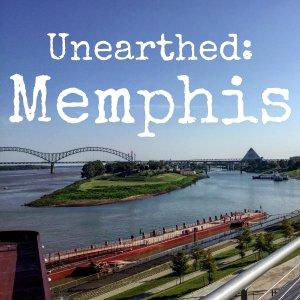 Season 2: Episode Seven: Lorenzo Pacini & Pee Wee's Saloon
August 15, 2021
This episode came from an idea in a book I saw at Novel, our wonderful locally owned and operated bookstore. While browsing in the Local Memphis section, I saw this book, "Memphis Castles - Former Homes and Stories of Prominent Memphians." And as I was flipping through the pages, I saw my sister's house. I immediately took a picture and sent it to her and she was extremely excited her house was something special. And I was jealous. 

So why is her home special? 

Well, it was once owned by a man named Lorenzo Pacini, an immigrant from Valdottavo, Italy. He arrived in Memphis in 1887, after hearing stories his father told about the city. His father, Amanze, had been through Memphis in the 1840s and described it as a grand, romantic place. Lorenzo knew he had to go to Memphis. So, after he got out of the Italian army, he made his way here. 

Lorenzo Pacini

When Pacini arrived in Memphis, he needed a job, like ya do. And he found one at Pee Wee's Saloon on Beale Street. 

Fun fact, the sign outside Pee Wee's said P. Wee's because the sign man misspelled it. 

Pee Wee's was owned by Vigelio (I've also read Virgillo or Virgelio or Vigello) Maffei, a man who stood about 4.5 feet tall, nicknamed Pee Wee. He arrived in Memphis from Italy, via New York City in the 1870s. He started out working as a bartender at the Gallina Exchange.

Let's tangent to the Gallina Exchange Building for a moment. 

Charles Gallina was a 31 year old judge in Shelby County with a love of horse racing. Apparently, he won so much money betting on horses, he decided to use that money to build a magnificent building on Beale Street. The three story building would house a saloon and gambling hall, a second floor courtroom, a 20 room hotel, and his family would occupy the third floor. The saloon was open 24/7, so patrons could have fun all day and night. The business thrived for years but eventually, Gallina would pass away and the building would go to family members. When it was sold, it became various shops until a fire broke out and destroyed the inside. And then a windstorm took down all but the front. You can now find the facade of the Gallina Exchange Building, supported by metal beams, outside of Silky O'Sullivans. 

Gallina Exchange then and now

Alright, back to PeeWee… according to legend, he started out with only a dime in his pocket and managed to gamble his way to make enough money to open his own saloon in 1884. The original location was the corner of Hernando and Beale, but eventually moved to 317 Beale. Naming the saloon after himself, Pee Wee's was THE hangout for musicians and gamblers at the time, as it was also open 24/7. 

Along with the actual bar up front, in the back there were billiards and card and dice tables, as well as a cigar stand. Even though most saloons on Beale had gambling, there were still periodic raids by the police. In an effort to protect themselves, Pee Wee set up a warning system. He had a front doorman who was a lookout with a buzzer under his shirt. If they saw anyone suspected of being the fuzz, they alerted the staff. He also had men that played dominos all day watching out as a backup. Pee Wee's was, in fact, raided one time, but they ended up letting everyone off the hook. 

After Pacini had worked for Pee Wee for a while, he found his way into the family business by marrying Pee Wee's daughter (I've also read sister, but it makes more sense that it was his daughter) and he ended up running the saloon with his brother Angelo. Eventually, Pee Wee headed back to Italy in 1913 and he let the brothers continue his legacy. 
---
Download Episode