Underwhelmed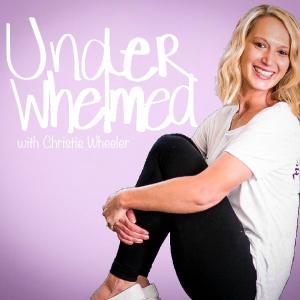 The Voice of a Generation: Millenials
January 25, 2019
This week Christie looks to Week 4 Cohost, Mike to see how large of a divide there is between Elder Millennials and Younger Millennials. Will they agree or disagree when it comes to very important issues and questions about pop culture, professional careers, and dating/relationships? Listen to find out!
Topics include: The New Gillette Ad, Internet Trolls, Parents Using, Social Media to Sell Girl Scout Cookies, Today's Slang, The Downside of Bottle Service, Banning Plastic Straws, Celebrity Brands, Kylie Jenner's "Big Announcement", GatorJ231 South Side God, Corporate Politics, Nail Clipping at Work, and Today's Dating Scene.
Transition music is "Millenialz" by Ruzion and provided by Songfreedom. Used by permission.
Mike can be found on Instagram at https://www.instagram.com/mikecowboys912
Christie can be found on Instagram at https://www.instagram.com/realchristiewheeler
Stay Underwhelmed & Up to Date: