Underwhelmed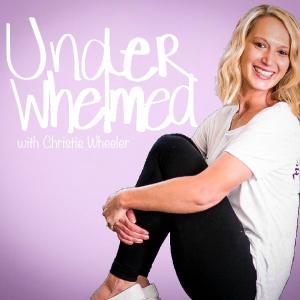 What is Staten Island?
November 06, 2018
This week Christie is excited to be joined by one of her closest childhood friends and fellow Staten Island native, Jennifer DeMeis. Since there are a lot of preconceived notions about Staten Island, the ladies sit down to help clear up some confusion about this forgotten borough! They also try to answer the very important question, "Why does Pete Davidson hate Staten Island, and does he hate it more than Ariana Grande?"
Jennifer can be found at www.instagram.com/ueschic23
Transition music is "Welcome To My City" by Dark Chocolate and is provided by Song Freedom. Used with permission.
Christie can be found on Instagram at https://www.instagram.com/realchristiewheeler
Want to be a guest cohost?!? Find out more here- http://www.underwhelmedpodcast.com/underwhelmed-podcast-cohost-search.html
Stay Underwhelmed & Join the Conversation:
---
Download Episode