Underwhelmed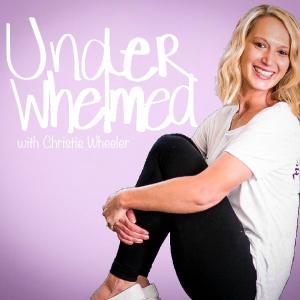 39: Underwhelmed In LA- Part One
July 10, 2018
If you are thinking about planning a trip to LA, look no further! This week, Christie and Nicole are recording from their Airbnb in West Hollywood during their jammed packed weekend in the City of Angels. In the first part of this two-part recap, Dynamic Duo provides a detailed summary of the first two days of their three-night trip. They also decide whether each experience they have had thus far has been Overwhelming or Underwhelming and share their recommendations and tips for a weekend in LA. Their discussion includes, but is not limited to: Economy Rental Car, Airbnb, Night + Market, Saved By The Max, Pump, Runyon Canyon, Backyard Bowls, Venice Beach Boardwalk, James' Beach, Gjelina, Venice Beach Ale House, SUR, Santa Monica, and Fig Restaurant.
Tune in next week for Part Two and the conclusion of Underwhelmed in LA.
Check out this week's "How To Not be Underwhelmed" for our Los Angeles Food and Travel Recommendations- http://www.underwhelmedpodcast.com/how-to-not-be-underwhelmed.html.
Be sure to stay Underwhelmed but in the loop:
· Website: www.underwhelmedpodcast.com
· Email: info@underwhelmedpodcast.com
· Facebook: https://www.facebook.com/underwhelmedpodcast/
· Instagram: https://www.instagram.com/underwhelmedpodcast
· Twitter: www.twitter.com/underwhelmedpod
Christie can be found on Instagram at https://www.instagram.com/realchristiewheeler and Nicole can be found at https://www.instagram.com/realnicolekokinos.
Underwhelmed is participating in the #2PodsADay campaign this summer! Learn more about this initiative at www.twitter.com/2PodsADay.
---
Download Episode