Underwhelmed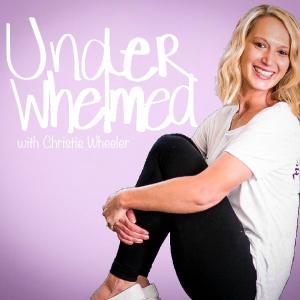 38: Part Two of the DecantDC / Underwhelmed Crossover: Four Wines and Some New Friends
July 03, 2018
This is Part Two of our very first crossover podcast with DecantDC! Part One can be found at- https://apple.co/2tRgPlD.
This week Nicole and Christie teamed up with Dana and Sarah from DecantDC to try out four different wines and discuss how exactly one makes friends as an adult. The ladies chat about the different ways they have tried to make new friends during different points in their lives- whether they were living in the same place they grew up in, alone in a city they just moved to, part of a couple that was looking for other couple friends, or as a new parent. The best part about this crossover is that everyone made new friends in the process!
Check out this week's "How To Not be Underwhelmed" for information on the wines we tried and our rankings- http://www.underwhelmedpodcast.com/how-to-not-be-underwhelmed.html
Decant DC can be found at:
Be sure to stay Underwhelmed but in the loop:
Christie can be found on Instagram at https://www.instagram.com/realchristiewheeler and Nicole can be found at https://www.instagram.com/realnicolekokinos.
Underwhelmed is participating in the #2PodsADay campaign this summer! Learn more about this initiative at www.twitter.com/2PodsADay.
---
Download Episode