Underwhelmed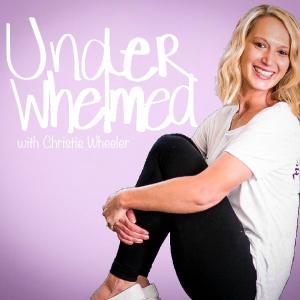 36: When did that become a thing?
June 12, 2018
Statistics show that since 2015 there has been a dramatic surge in the number of random national holidays, rose wine consumption, and over the top gender reveal parties. Shocking trends like these had Christie and Nicole asking themselves the age old question, "When did this become a thing?"

Armed with very little research and mostly their own personal thoughts and feelings, the Dynamic Duo set out to understand when things like Pinterest crafts, nitro cold brew, and being vegan became the norm. Along the way the ladies discover that they are definitely on board with some of these trends, while others get a hard pass in their book. We invite you to take this journey with us and want to hear what you think!

Update: National Day to be Underwhelmed falls on the first Saturday of October and will be celebrated in conjunction with our One Year Anniversary Live Podcast and Celebration on October 6, 2018 in Baltimore, MD. Be sure to save the date!
Underwhelmed is participating in the #2PodsADay campaign this summer! Learn more about this initiative at www.twitter.com/2PodsADay.
Be sure to stay Underwhelmed but in the loop by liking us on Facebook at https://www.facebook.com/underwhelmedpodcast/ and following us on Instagram at https://www.instagram.com/underwhelmedpodcast. We have also been recently persuaded to go to the dark side for the good of the podcast and can be found on Twitter at www.twitter.com/underwhelmedpod.
Christie can be found on Instagram at https://www.instagram.com/realchristiewheeler and Nicole can be found at https://www.instagram.com/realnicolekokinos.
Be sure to email us at info@underwhelmedpodcast.com with your questions and suggestions!
---
Download Episode