Underwhelmed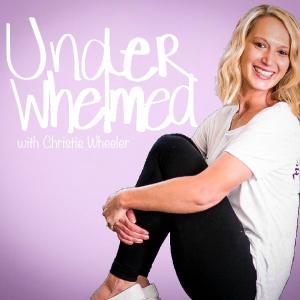 34: A Tale of Two Memorial Days
May 28, 2018
This Memorial Day Christie and Nicole give their listeners the gift of time travel. In order to keep the podcasts coming during holiday weekend travel, the dynamic duo pre-pre-recorded this week's conversation (since we guess each week is technically pre-recorded until we go live). Christie and Nicole discuss tales of shared Memorial weekends past and their upcoming travel plans. Nicole is having a basic holiday at the beach while Christie has chosen the more hipster getaway inland. Oh my, you're probably thinking, with two drastically different vacations what hash tag will they choose!? The dynamic duo also try to channel their inner Long Island Medium and Tyler Henry by predicting future events. And they predict that you'll get a laugh out of this episode!
Be sure to stay Underwhelmed but in the loop by liking us on Facebook at https://www.facebook.com/underwhelmedpodcast/and following us on Instagram at https://www.instagram.com/underwhelmedpodcast. We have also been recently persuaded to go to the dark side for the good of the podcast and can be found on Twitter at www.twitter.com/underwhelmedpod.
Christie can be found on Instagram at https://www.instagram.com/realchristiewheeler and Nicole can be found at https://www.instagram.com/realnicolekokinos.
Be sure to email us at info@underwhelmedpodcast.com with your questions and suggestions!
---
Download Episode