Underwhelmed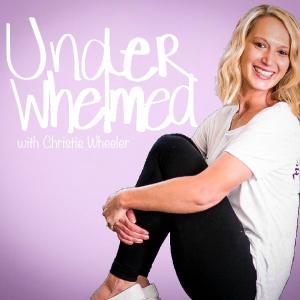 29: Heather Michelle- Wedding Photographer & Underwhelmed Podcast Shutterbug
May 02, 2018
As part of the official Underwhelmed Spring Break, Christie and Nicole treated themselves to a photography session that involved absolutely zero selfies. After the shoot, they had a fun conversation with the exclusive Underwhelmed photographer, Heather Deadrick. Heather recently left her full time office job to pursue her "side hustle" of wedding photography. The dynamic duo found her stories to be quite entertaining and were honestly shocked at the number of dry weddings she's attended in her career. They were particularly fascinated by her role as photographer, maid of honor, and groom's ex girlfriend- all in one wedding!  Heather gives out some tips for anyone who is interested in taking their hobby or side hustle to the next level as well as advice for those who like (or dread) to be photographed.
If you're planning a wedding and need a wedding photographer (Heather travels!), or are just interested in her work, you can find her at www.heather-michellephotography.com or check her out on Instagram at www.Instagram.com/heathermichellephotographyrva!
Be sure to stay Underwhelmed but in the loop by liking us on Facebook at https://www.facebook.com/underwhelmedpodcast/ and following us on Instagram at https://www.instagram.com/underwhelmedpodcast. We have also been recently persuaded to go to the dark side for the good of the podcast and can be found on Twitter at www.twitter.com/underwhelmedpod.
Christie can be found on Instagram at https://www.instagram.com/realchristiewheeler and Nicole can be found at https://www.instagram.com/realnicolekokinos.
Be sure to email us at info@underwhelmedpodcast.com with your questions and suggestions!
---
Download Episode